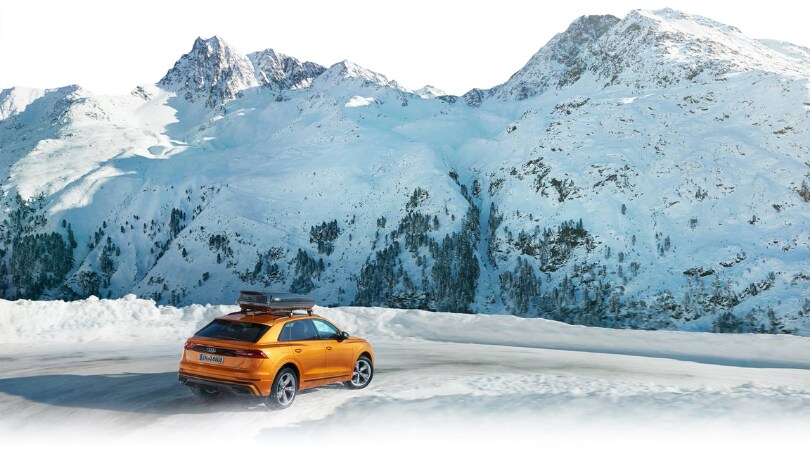 Guaranteed best price! While supplies last!
Best price guaranteed! If you find a price that's cheaper we will match that price and give you an additional 10% off of the difference.

Put a deposit down on your tires and pick them up later! 

We will store your tires until you're ready to get them installed.

Large discounts on all models. 

If the price drops before your scheduled pick-up, we will give you a credit on your tires.

Guaranteed express installation! 

Get priority installation for your winter tires.
Parts Department Hours
Monday

7:30AM – 5:00PM

Tuesday

7:30AM – 7:30PM

Wednesday

7:30AM – 5:00PM

Thursday

7:30AM – 7:30PM

Friday

7:30AM – 5:00PM

Saturday

8:00AM – 4:00PM

Sunday

Closed
Contact us for a quote / to order
Why should you change to winter tires?
Better braking distance. 

In icy conditions, winter tires stop 34% faster than all-season tires
Enhanced traction in snow, rain & cold weather.

 Winter tires have better traction in snowy conditions, especially when temperatures dip below zero.
Tighter-controlled cornering.

 In icy/cold conditions, winter tires allow for more precise, 90-degree turns.
Superior in soggy conditions.

 Winter tires' deeper tread design allows for better drainage, countering the "aquaplaning" effect that can occur when driving through large puddles.
Timing is everything. 

When temperatures consistently hit below 7°C, you know it's time to change to winter tires.
---
Audi Genuine Winter Wheels versus Aftermarket
Most aftermarket tires

 do not match the same safety or performance specs that Audi Tires must comply with. They are made to fit many different vehicles, they will likely not match the exact specifications needed to fit your vehicle.
Every Audi needs the perfect pair of tires.

 Matching the tire to the top speed and loading requirement of your vehicle will ensure enhanced traction, handling and safety. When your vehicle isn't fitted with the proper tires, performance suffers, reducing traction, handling and control.

Audi has built its legacy on uncompromising design, engineering, and performance.

 You and your Audi vehicle deserve winter tires that deliver on those same guiding principles. Designed with each unique Audi vehicle in mind, Audi Genuine Winter Tires & Wheels work in perfect harmony with your vehicle to ensure the perfect fit, optimal performance, and of course, striking design.
To ensure your Audi is equipped with the right tires, Audi Durham can help provide you with the proper recommendation that meets your Audi's needs perfectly.
Monday

7:30AM – 8:30PM

Tuesday

7:30AM – 8:30PM

Wednesday

7:30AM – 8:30PM

Thursday

7:30AM – 8:30PM

Friday

7:30AM – 6:00PM

Saturday

9:00AM – 5:00PM

Sunday

Closed