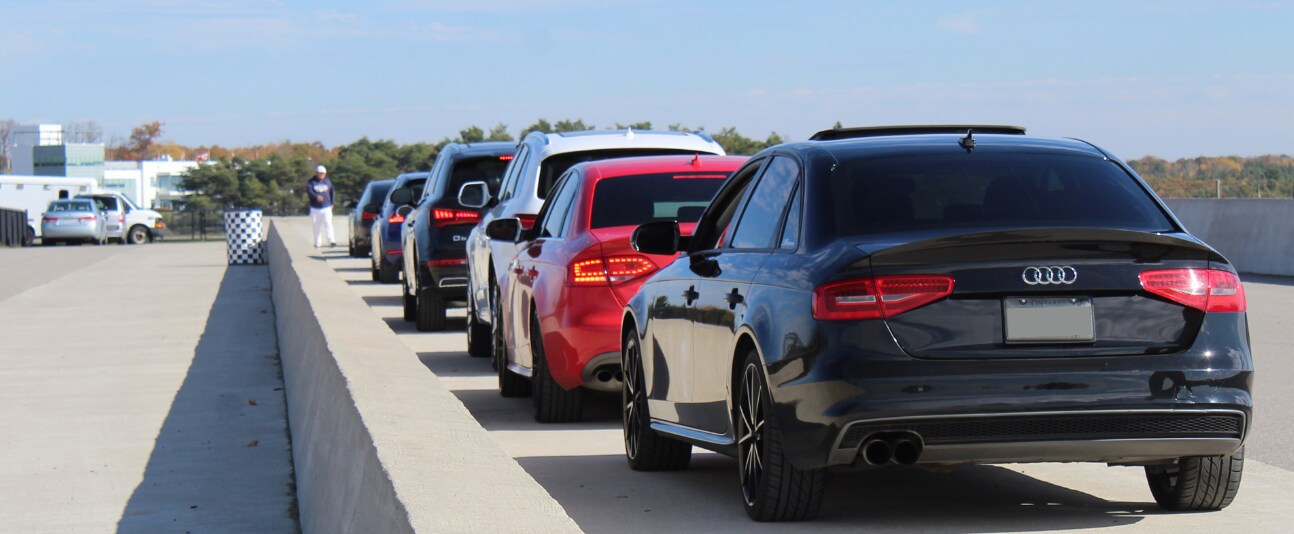 Audi Durham Drivers' experience day is back!
Sunday | October 16, 2022
canadian tire motorsport park
This is a Complimentary Event to learn more about your Audi and you as a driver!
You must have purchased your Audi with Audi Durham!

You must service your Audi with Audi Durham!

All experience levels are welcome!

Morning sessions include drills and exercises to increase your comfort behind the wheel of your Audi as well as on the track.

Afternoon sessions are open track, where you can push your skills and your car to the edges of your comfort zone. These sessions will be grouped by skill level.

Lunch is provided!
If you have already registered for this year's drivers' experience, please do not register again. confirmation emails will be sent out in the coming weeks.